Looking Out for Our Customers
Organizations big and small are reeling from the economic and operational impacts of the COVID-19 pandemic. Bank of Labor can help during these unsettling times with:
Early CD redemption fee waivers
Fee-free access to thousands of MoneyPass ATMs across the country
Consumer and Business credit card account holders may skip up to 3 payments. NOTE: Skipped payments are available for the April, May and June due dates. Finance charges will continue to accrue.
3-month business, consumer, Labor and mortgage loan payment deferments once a customer signs and submits a Hardship Request
In addition, you may find some additional assistance and helpful information through the Small Business Administration: https://www.sba.gov/disaster-assistance/ coronavirus-covid-19
For more information or additional assistance from Bank of Labor, please call 913-321-4242
Health & Safety Measures:
Bank of Labor is following the CDC recommendations to increase cleaning/sanitizing measures, install sneeze guards and encourage social distancing in order to reduce possible customer and employee contact with viruses.

Additionally, in accordance with local government orders, all staff and visitors to our branch lobbies and offices are also asked to wear a face mask, until further notice. NOTE: Face masks are not required when using our drive-thru services.
A staff member will be stationed at each lobby entrance to help identify customers (visitors will be asked to temporarily remove their face mask) and monitor crowd size.
We encourage all visitors who feel ill/are exhibiting COVID-19 symptoms or are in a high-risk health category (60 and older, chronic health conditions, recent travel) to mitigate the spread of viruses by temporarily limiting in-person visits and either banking online, over the phone at 855.522.6722 or using our Drive-Thru or ATM services.
May 26: Regular Lobby and Drive-Thru Hours
– Main Bank, 756 Minnesota Ave, Kansas City, KS
– Mid-County Branch, 7354 State Avenue, Kansas City, KS
– Long Branch, 12500 Shawnee Mission Pkwy, Shawnee, KS
– Quivira Branch, 11810 W. 75th St., Shawnee, KS
– Olathe Branch, 17900 W. 119th, Olathe, KS
– Center City Drive-Thru, 1120 N. 8th St, Kansas City, KS (ITMs)
May 26: Drive-Thru Services Only, M-F 9:00am-5:00pm
– Shawnee Drive Branch, 4431 Shawnee Drive, Kansas City, KS
Washington DC Office– Re-opening to be announced
Call 913-321-4242 with any questions, in the meantime.
Coronavirus (COVID-19): Scam Alert
With the COVID-19 crisis, many fraudsters are taking advantage of our fears, creating fake job and donation sites as well as sending emails that appear to be from the CDC, WHO, or other organization.
Some important things to remember and be aware of:
Never give out your online banking credentials. No legitimate company will ever ask for this info, and you risk fraudulent deposits or losses for which you could be liable.
Be wary of emails or texts asking to click on links or open attachments.
Any job that deposits or sends you money and asks you to withdraw or send the funds elsewhere is likely a scam. Recent scam jobs include receiving funds to act as liaison for donations, buying items from grocery/pharmacy to test price gouging, assisting with bitcoin purchases, and telling you to keep the info secret.
For additional information regarding Coronavirus (COVID-19) scams, please visit the below link.
CFPB posts consumer video on prepaid card stimulus payments
The Consumer Financial Protection Bureau released a video to inform consumers that they may receive Economic Impact Payments on a prepaid debit card starting this week. The Treasury Department and IRS said they are starting to send nearly 4 million EIPs by prepaid debit card instead of paper check.
EIP card recipients can make purchases, get cash from in-network ATMs, and transfer funds to their personal bank account without incurring any fees through the Visa-branded cards from Treasury's financial agent, MetaBank. A complete list of fees and free services for EIP debit cardholders is available online.
In the meantime, here's what you need to know about the stimulus payments and how to avoid scams related to these payments:
Coronavirus stimulus payment scams:
What you need to know
April 20, 2020
by  Alvaro Puig, Consumer Education Specialist, FTC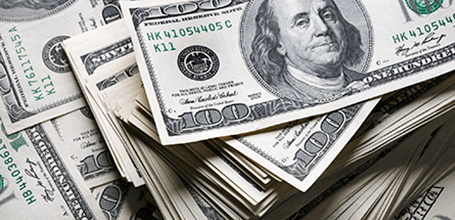 We know there's been a flood of information and updates about the government's economic impact payments, or so-called stimulus checks, lately. But quickly and safely moving massive amounts of money into the hands of those who need it is a big job with a lot of moving parts.
We also know that the more you know about the process, the less likely you're going to be tripped up by calls, text messages, or emails from scammers trying to steal your money or personal information.
Here's what you need to know about the stimulus payments and how to avoid scams related to these payments.
Who will get money?
Adult U.S. residents that meet established income limits are eligible to receive money from the government. This includes:
Taxpayers – people who filed a federal tax return for 2018 or 2019.
Retirees – people who get Social Security, Railroad, or other retirement benefits.
Beneficiaries – people who get public benefits like SSDI, disability, or veterans' benefits.
Non-filers – people who do not have to file a federal tax return, including people who made no income or made less than $12,200 (or $24,400 for married couples).
What to do
Most people don't have to do anything to get their money because the IRS will use the same payment method – direct deposit, Direct Express debit card, or paper check – used to send you your tax refund, Social Security, retirement, or other government benefits money. If the IRS doesn't have your direct deposit information, you can go to the "Get My Payment" feature at irs.gov/coronavirus and let them know where to send your direct deposit.
If you don't usually file a tax return, go to irs.gov/coronavirus to access the "Non-filer" portal and to figure out what, if anything, you have to do to claim your money.
To check on the status of your payment, you can now use the "Get My Payment" feature at irs.gov/coronavirus.
Avoiding Coronavirus stimulus payment scams
Scammers are using these stimulus payments to try to rip people off. They might try to get you to pay a fee to get your stimulus payment. Or they might try to convince you to give them your Social Security number, bank account, or government benefits debit card account number.
4 tips for avoiding a Coronavirus stimulus payment scam
Only use irs.gov/coronavirus to submit information to the IRS – and never in response to a call, text, or email.
The IRS won't contact you by phone, email, text message, or social media with information about your stimulus payment, or to ask you for your Social Security number, bank account, or government benefits debit card account number. Anyone who does is a scammer phishing for your information.
You don't have to pay to get your stimulus money.
The IRS won't tell you to deposit your stimulus check then send them money back because they paid you more than they owed you. That's a fake check scam.
Report scams to the Federal Trade Commission